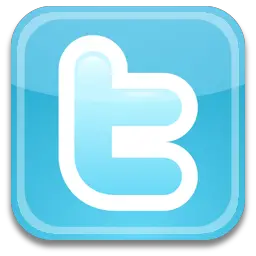 Top >> Translation Services

Pirate Language(1), Indian Sub-Continent(1), Multi-Languages(62), Italian Language(4), Russian Language(24), Arabic Languages(7), Brazilian-Portuguese Language(15), Dutch Language(3), German Language(13), Asian Languages(19), Turkish Language(4), French Language(13), European Languages(21), Spanish Language(20), Danish(3), Romanian Language(2), Hebrew Language(2), Polish Language(3), Swedish Language(2), Norwegian Language(2)
A division of The Boston Language Institute, BLI Translations is a professional language translation and interpreting services company.
Tranlators Town is a marketplace for translators and those needing translations. The left column lists the projects that are seeking translators and the right column lists the newest translators to join the martketplace. If your business translates or needs translations, Translators Town is the real deal, with new jobs and new consultants coming online everyday.
Free Online Translator and Same Day Professional Translations
This site offers 2 ways to translate your web page. Use the free, online translator or get a quote for human translation from one of GTS' professional. Hey they even offer same day service!
Operating on the global translations market since 2002, HQ-translate offers a wide range of translation services in all major languages. The agency has a team of high-skilled translators of English, Czech, Russian, German, Polish, etc. Reasonable prices and personalised service.
Link Translation Professional Language Solutions
Free language-related material online and professional translation service. We can translate to all main languages: Arabic, Bulgarian, Cantonese, Chinese, Croatian, Czech, Danish, Dutch, Estonian, Finnish, French, German, Greek, Hebrew, Hindu, Hungarian, Italian, Japanese, Korean, Latvian, Lithuanian, Norwegian, Polish, Portuguese, Romanian, Russian, Serbian, Slovak, Slovenian, Spanish, Swedish, Thai, Turkish, Ukrainian, Vietnamese
A revolutionary online translation service offering high quality professional translation with no minimum charges and with almost instant turnaround.
This is a directory of Professional Translation Services by Freelance Language Translators & Translation Agencies. around the world.
Subtitling and dubbing company, the leader in foreign-language versioning, foreign voice-overs and script translation.
This is a guide to translation services that helps you choose translation agencies, translators, and language translation providers. You will find articles on languages of the world, translators, translation agencies, and information on how to prepare your document to be translated.
This is a free online translation resource. The content includes buyers guides, tips, news, links and resources and more.
This site provides a directory of translators and translation agencies. You are allowed to post translation jobs, get free quotes for translation services, obtain instant document translation quotes and obtain free human translation services.
Expert translators, interpreters and linguists in 100 languages
Related Content-Using Professional Translation Services
We recommend using professional translation services when you need to target international markets. There are many online translation tools available that are great for general understanding, but should not be used for professional correspondence. A great example of a well translated website is Superior Casino. Each language has been professionally translated by local speakers which is essential when you move your business into international markets.